Mobile Bar Hire & Bartending Services
Whether you're celebrating a Wedding, Birthday, Christening, Anniversary or any event our team will be happy to help you create the perfect celebration.
Our Services
Contact Today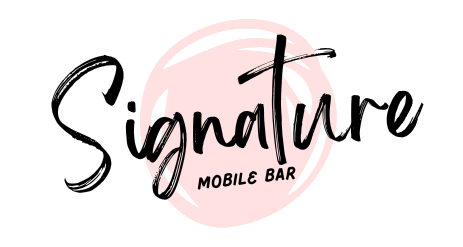 Why Signature Mobile Bars?
We pride ourselves on providing a high class service that will bring something special to any occasion. With our fully licensed bars we can cater to both indoor and outdoor events. We have a wide range of bar hire packages, which can be tailored to suit your requirements.
Our professional, friendly and highly experienced bar staff will be on hand to cater to your every need no matter how big or small to ensure you and your guests enjoy your special day. We aim to bring a seamless service to create the perfect party atmosphere.
What We Do
Signature bar offer a professional approach from point of contact to post event. We are always available for advice, recommendations or if you need to speak to us about anything you would like us to help you with to make your occasion truly special.

Weddings
Mobile bar hire is an essential element for any wedding, offering convenience and flexibility that a traditional bar may not provide.

Parties
Are you planning a party and looking for a unique way to impress your guests? Look no further!

Corporate Events
We understand that every corporate event is unique and requires a tailored approach.